Lucas Doller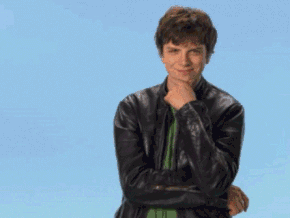 ---
Lucas Doller
Name:
Lucas Doller
Gender:
Male
Face Claim:
Michael Seater
Agent:
Heather Blastnine
Birthday:
November 29, 1996 (17)
History:
Lucas was born November 29, 1996, to Aaliyah and Luca Doller. He was a pretty quiet but outgoing kid. He's not really in your face unless you make him, or you are special. When he was four, he moved to Georgia, next door to Mayler Ransom. Their moms were best friends from elementary to college, so they decided to let them meet each other. They have been best friends since. When Mayler decided to start acting, Lucas didn't want to be seperated from her, so he decided to join acting too, so they could still hang out without too much trouble.
Trivia:
°His best friend is Mayler Ransom.
°He only joined acting to stay friends with Mayler, but came to love it.
°He is described as a loud but quiet person.
°He is sometimes a bit of a deep thinker.
°His favorite color is orange.
°Even though he pursued an acting career at age 6, he didn't get a good role until 9, when he finally came to love acting.

Contract:

Contract

---

This Contract States That Wikilodeon™, has Signed Lucas Doller to either Lodeon Records, Lodeon Magazine ,or Wikilodeon! This Contract has been finalized by the Admins. The Holder of this contract agrees to follow the rules and Policies given, and Will try there hardest for Wikilodeon™.

Quote:
Silence is a source of great strength. - Never explain yourself. Your friends won't need it, and your enemies won't believe it.
---

---


---
☻LDoller$☻