Macy Jingle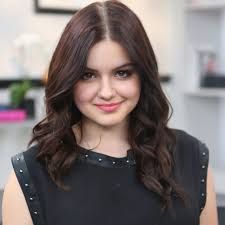 ---
Macy Jingle
Name:
Macy Jingle
Gender:
female
Agent:
Heather Blastnine
Birthday:
May 28, 1998
History:
Macy's parents realized her Aunt worked at Wikilodeon, so they told her to try showbusiness. Macy immediately said no because she thought it would be demeaning. They told her to give it 2 months, and she can quit after if she still didn't like it. She really enjoyed those 2 months of acting and improv, and gained a love for acting. She decided to stay in showbiz.
Trivia:
*She is a bit of a feminist.
*Her Aunt works at Wikilodeon.
*She is the first on Wikilodeon to get a Deed account. Her account name is M'Jingles
Contract:

Contract

---

This Contract States That Wikilodeon™, has Signed Macy Jingle to either Lodeon Records, Lodeon Magazine ,or Wikilodeon! This Contract has been finalized by the Admins. The Holder of this contract agrees to follow the rules and Policies given, and Will try there hardest for Wikilodeon™.

Quote:
"If anyone has ever called you beautiful, even yourself, then you better believe it." - "Female empowerment really is important to me. I'm a big nerd of the books from the 15th Century and 16th Century, when the men had all the power and the women had none of it."
---

---


---
☻M'Jingles☻