Mayler Ransom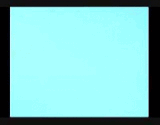 ---
Mayler Ransom
Name:
Mayler
Gender:
Female
Agent:
Pim Leigh
Birthday:
December 24, 1996
History:
Mayler was born to Harlow and Ethan Ransom next door to Lucas Doller. She always had a passion for acting but never showed it. In a school play she her talent was revealed and an agent in the audience was watching her. He asked her if she wanted to she be an actress. Her first instinct was to tell her mom and dad but he proved he was a real agent and she said yes. She starred in her first tv show Peaches & Pie as Peaches, the protagonist and optimist Peaches who is trying to befriend a mean girl named Pie. She is also best known for being in the movie Just Kidding and the tv show She's got a way a Soon the tv show eventually ended and she was offered a contract for Wikilodean which she signed.
Trivia:
She is very good friends with Lucas Doller

She is a former child star

Contract:

Contract

---

This Contract States That Wikilodeon™, has Signed Mayler Ransom to either Lodeon Records, Lodeon Magazine ,or Wikilodeon! This Contract has been finalized by the Admins. The Holder of this contract agrees to follow the rules and Policies given, and Will try there hardest for Wikilodeon™.

Quote:
"A cheater never wins" - "Slow and steady always wins the race"
---

---


---
☻Ms. May☻